About Us
At Astera Data Academy, we are dedicated to realizing Astera's vision by nurturing a community of skilled professionals equipped with cutting-edge data management knowledge. We envision a learning platform, providing courses that empower individuals and businesses to harness the full potential of Astera's solutions. Through our academy, we aspire to bridge the gap between data knowledge and effective tools, fostering a dynamic ecosystem of data-driven learning and excellence.
Astera's Vision
Astera's vision is to empower data professionals with accessible data management tools that offer the functionality and flexibility to integrate data, data warehousing capabilities, and data profiling and validation features in a single, unified, no-code, easy-to-use platform.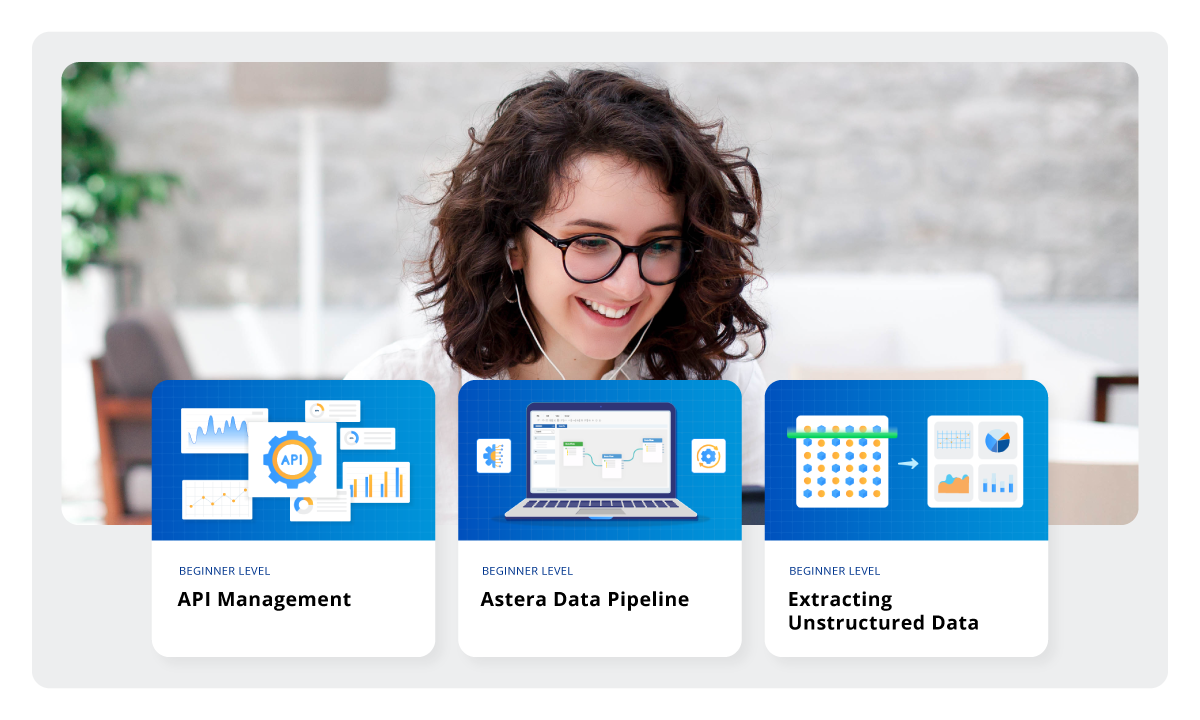 Explore Our Professional Courses!
Our courses are fully accredited and taught by people who have worked in their respective fields. We are dedicated to helping data professionals transition into the next steps and prepare them for their careers.